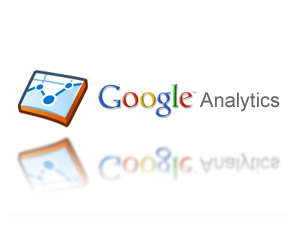 Content is king, but in order to really get the maximum impact for your content online, it's important to have a content strategy in place.
The first step is understanding your audience because this is how you will know what content to create and how to share it.
When you understand the needs of your customers, you can meet those needs and thus fulfill your business goals and objectives.
Whether you are starting from scratch or revisiting your content marketing plan to give it some upgrades, there are many ways you can use Google Analytics to ensure your content is going to spread.
Customer retention is vital to the success of any business or brand. You've probably heard the stats about how it costs more (money, resources, effort) to get a new customer than it does to keep a current one.
By keeping your current customers engaged and happy, you can help strengthen the relationship you have with them. And the relationship is what helps to keep them from leaving you to seek greener pastures.
Keeping Customers
Did you know that Google Analytics can help you keep your customers and grow their brand loyalty? It's all about using data  to learn about customer behaviors online.
If visitors use a certain search term, this can tell you why they arrived at your site.
Once you know why they are on your site, it will help you understand more about them.
Content to Educate and Inform 
For example, if lots of Internet users are searching for a particular thing about your brand or company, it should tell you that this is an area where there might not be full understanding. This is an opportunity to share more information to better educate and inform your audience.
Set Yourself Apart 
If data shows that a popular search is done by people comparing your goods and services to those of another company, maybe you need to better differentiate yourself from your competitors.
When there is no obvious difference between you and your competitors, price will be the deciding point for customer decisions. This is when customers might start to question your value.
When you use data to learn what your customers want to know, you can better build your content to educate them and show them why to stay with your company for the long-haul.
Google Analytics has lots of great features that can help you with customer retention. It's all in how you look at it and how you can make the tools work for you.
Here at Loud Media Solutions, we understand how important it is to stay in tune with your customers and engaging with them. By creating custom, unique and personal messages, we can make our Internet marketing loud enough to be heard by just the right people.
And if you need some extra help with content marketing, social media or anything else that has to do with growing your brand online, call on us!
Our team at Loud Media Solutions knows how email marketing can affect your business in amazing ways and we can help you take advantage of your social reach to convert!
Get involved with our community of Internet and Social Media Marketing Associates: Become A Member Today
If you would like any help or have questions, contact us anytime.
Oliver and Sam
Co-Founders and Google Gangsters
Loud Media Solutions
Contact us for help: Click Here To Contact
Sign up for: "Underground Noise" Our Secret Strategies email newsletter (its Free!)
Connect with us on
Facebook —- > www.facebook.com/LoudMS
Visit Our website –> www.Loud.ms