When it comes to online marketing strategies, the unofficial playbook is full of what companies should and should not be doing. If you are new to online marketing, don't be too surprised when you find an article blasting what you thought was the standard. The internet is full of opinions about what works and what doesn't. No two marketing experts will agree on everything, so don't think for a second there exists a single, widely accepted codex for your internet marketing strategies.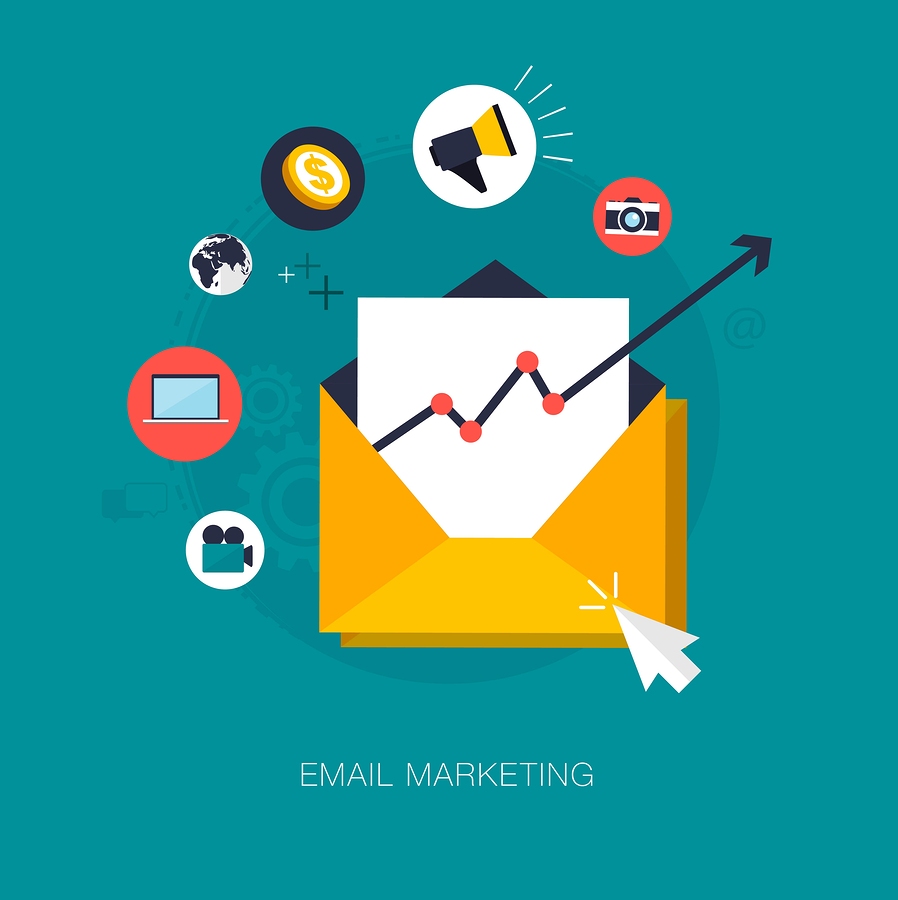 This isn't to say you should just start trying every and any strategy you find online. You should base your strategies on research and the results you get. If you're doing one thing and it isn't working, figure out what you need to change based on your goals. This is especially true when it comes to email marketing. The game is always changing so your email marketing efforts must change with it.
When it comes to how you should handle your company's email list, you'll discover an endless litany of rules you should be following. Do yourself a favor and take them with a grain of salt. Not every standard out there might be a good fit for your business. Take a look at some of these unorthodox ideas.
Using the Unsubscribe Button- You want it to be easy to unsubscribe from your emails. Just because a subscriber unsubscribes doesn't necessarily mean they're gone for good. If you make it hard for them to unsubscribe, they'll get frustrated, and then they might never return because you wasted their time and left them with a bad taste in their mouth.
Try going against conventional wisdom and put your unsubscribe button right up front at the top of your emails. It's gutsy and confident and says you're not going to give people a hard time when they opt out.
Trying Text Heavy Emails– Most online marketing philosophies demand emails contain lots of images. We're a visual species, and too much text will bore us and we'll click away and eventually stop following.
That idea makes the assumption that you're reader all have tiny attention spans and need great big shiny pretty things to keep their attention.
The key is content. If your content is good, if what you're writing is really interesting, helpful, educational, and informative, your followers will still read your text heavy emails.
This isn't to say disregard images. Images are great. But don't treat your readers like infants. They followed you because they want to hear what you have to say.
Get Your Timing Right with Email – There's all kinds of rules when it comes to your email list. One that gets a lot of focus is when to send your emails. You'll find all kinds of opinions about this online. And rest assured, they all claim to have access to infallible research to back their claims. According to the internet, the ideal time to send an email is two o'clock p.m.
Supposedly because everyone is back from lunch and sitting back down to their computers. Because all people at work everywhere have computers in front of them, right?
Also, you should never send an email late at night or in the small hours of the morning because no one, not a single person on your email list, will see that particular email ever. People check their emails when it's convenient for them.
For some people that could be eight p.m., three a.m., or on their lunch break. If they're on your email list, they're going to get your emails. When they read it is up to them.
Multiple Daily Emails- This is generally a bad idea. For most businesses, multiple daily emails will torpedo open rates faster than anything. Not what you're trying to accomplish at all.
But in reality, how many emails you send out daily really isn't a rule carved in stone. Maybe your business is one that would benefit from more than one email a day. Maybe multiple emails is more conducive to your particular niche than others.
If you try it and it fails, you can always go back to sending fewer emails. One way to determine how many daily emails you're sending is to simply ask your followers.
Never be afraid to ask for input. If they want to hear more, give them more. If they want less, dial it back to what they recommend.
Remember, finding an online marketing strategy that fits your company doesn't just happen overnight. Do the research and figure out what works for you.
As your company progresses with its Internet marketing strategy, always be looking for ways to expand and grow. And if you feel like your voice is a little too quiet, we can help you be LOUD!
If you could use some help in this area, we'd love to talk to you!
Get involved with our community of Internet and Social Media Marketing Associates: Become A Member Today
Our team at Loud Media Solutions knows how to create marketing strategies for your content and we can help you take advantage of your social reach to convert!
If you would like any help or have questions, contact us anytime.
Oliver and Sam
Co-Founders and Email Marketing Masters
Loud Media Solutions
Have a question?: Click Here To Contact
Sign up for: "Underground Noise" Our Secret Strategies email newsletter (its Free!)