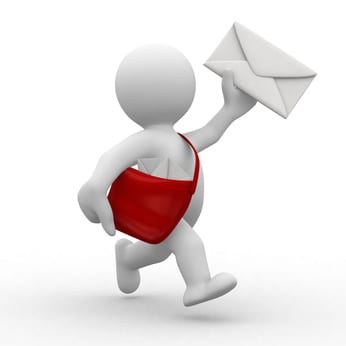 Email marketing is a valuable part of your Internet marketing strategy, but it only works if you follow the best practices.
One of these is to be up front with your subscribers so that they know exactly what they are getting when they sign up.
A way to do this is by sending an app-specific confirmation email.
Using this type of extremely customized confirmation message invites customers to join your list, but more importantly, guarantees they want to be part of it in the first place.
Every time you enter your email address online somewhere, there's a good chance it will be used in some way…even if not the way you intended for it to be used.
Think about the email newsletters that randomly show up on your inbox. Do you remember signing up for them? Probably not.
The fact is, your email address has probably been used in ways you had no way of predicting.
As email marketing professionals, we call foul on this. One of the biggest rules of email marketing is that you can't assume to have permission, even if you have someone's email address.
This is why it's important to send a custom confirmation message first. By inviting users to join your newsletter first, you can help guarantee they actually want to receive it, which increases the likelihood they will read it and/or click through to your site.
This is why we're such big proponents of AWeber. When you use one of AWeber's apps to add new customers to your mailing list, you can also send a confirmation message to them instead of immediately adding them to your list.
This means you are giving people the chance to opt in rather than feel like their inbox is being invaded. The best way to do this is to customize the confirmation message so it sounds like an invitation created especially for them.
This is effective for several reasons:
1. You aren't assuming – Instead you're asking for permission (people like that).
2. You are making a direct connection to their recent purchase – This makes for more of a natural connection, rather than just mass emailing out of the blue
3. You are making the list sound attractive – By creating a message that is tailored to your users, it is more appealing than something mass produced.
We really like Aweber for email marketing, we use it for all our emailing.
Want to learn more about Aweber? Use the link below to try it now for only $1 dollar:

-Click Here- to try it now for only $1.00
Want more Awesome marketing tips? Join our community of Internet and Social Media Enthusiasts
If you would like any help or have questions, contact us anytime.
Oliver and Sam
Co-Founders and Email Marketing Masters
Loud Media Solutions
Oliver and Sam
Co-Founders and Context Kings
Loud Media Solutions
Contact us for help: Click Here To Contact
Get our –>"Underground Noise" Free Secret Strategies E-blasts