Browsing articles tagged with " awebber"
We're big fans of email marketing here at Loud Media. It's a powerful tool that your business or brand can use to leverage your database in incredible ways.
There's a new startup that could take email marketing to the next level. Streak, a San Francisco company, has introduced a free Google Chrome browser extension that allows email senders to see when recipients open an email.
When you use the tool through your Gmail account, you can get notifications as to when and what recipients open their email from you.
There's even a feature that lets you know where the email was read…as in where the reader was geographically when he/she opened it.… Read More >>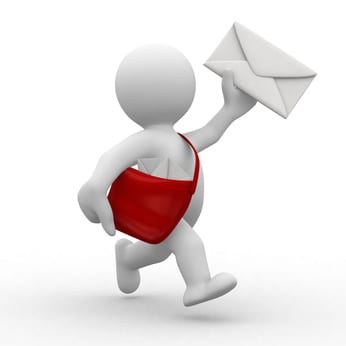 Email marketing is a valuable part of your Internet marketing strategy, but it only works if you follow the best practices.
One of these is to be up front with your subscribers so that they know exactly what they are getting when they sign up.
A way to do this is by sending an app-specific confirmation email.
Using this type of extremely customized confirmation message invites customers to join your list, but more importantly, guarantees they want to be part of it in the first place.
Every time you enter your email address online somewhere, there's a good chance it will be used in some way…even if not the way you intended for it to be used.… Read More >>
Email Marketing: How To Convert More Sales With Automated Follow Up…
Want more leads, customers, and clients?
The reality is most people won't purchase your product or service the fist time they talk to you or visit your site.
So the question is how are you following up with those prospects?
When your customers are ready to buy, what are you dong to make sure you are the one they think of (and not your competition).
Well the easiest way to solve this problem is to incorporate an automated email follow up sequence.… Read More >>
Email is, and probably always will be… the king of online sales
Let me say that again… Email is, and probably always will be… the king of online sales
This comes as a surprise to many people.
Especially nowadays, with all the rage behind Twitter, Facebook and every other form of social media (and don't get me wrong, from a marketing perspective those are all great).
That being said, our clients and students are still making the most money marketing to the email list they build(by a long shot!).
If you're not building an email list right now, start immediately.… Read More >>
Welcome To Our Community Of Internet Marketing Enthusiasts. Join the Conversation and Discover Killer Strategies, Awesome Marketing, and Kick Ass Systems For The "New School" Entrepreneur
Testimonials
Loud Media worked magic on our website and all of our social media profiles. They helped us grow our fan base and we have been getting more referrals than ever before, thanks guys!
LOUD Media Founders
It's Time To Get LOUD!