Browsing articles tagged with " email autoresponder"
We're big fans of email marketing here at Loud Media. It's a powerful tool that your business or brand can use to leverage your database in incredible ways.
There's a new startup that could take email marketing to the next level. Streak, a San Francisco company, has introduced a free Google Chrome browser extension that allows email senders to see when recipients open an email.
When you use the tool through your Gmail account, you can get notifications as to when and what recipients open their email from you.
There's even a feature that lets you know where the email was read…as in where the reader was geographically when he/she opened it.… Read More >>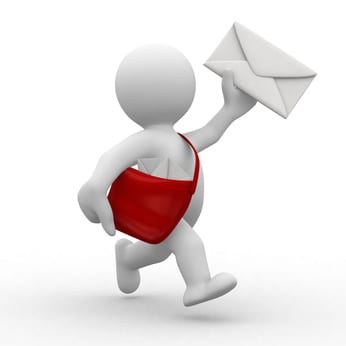 Email marketing is a valuable part of your Internet marketing strategy, but it only works if you follow the best practices.
One of these is to be up front with your subscribers so that they know exactly what they are getting when they sign up.
A way to do this is by sending an app-specific confirmation email.
Using this type of extremely customized confirmation message invites customers to join your list, but more importantly, guarantees they want to be part of it in the first place.
Every time you enter your email address online somewhere, there's a good chance it will be used in some way…even if not the way you intended for it to be used.… Read More >>
How many emails have arrived in your inbox today?
How many have you opened?
There are many reasons why we open some emails and not others. It might have to do with our busy schedules or maybe the fact that we aren't always interested in the content they contain.
But one thing that has a great effect on whether an email gets opened or not is its subject line. While we can't control our recipients' situations, we can control subject lines that accompany our marketing messages.
If you would like to start experiencing higher open rates, here are a few simple tips you can follow to write better, more engaging subject lines!… Read More >>
There's no reason why you can't automate some of the functions of your business. This might include things like outsourced call centers, postcard blasts or an email drip campaign.
It allows you to spend more time making real connections with your audience where it matters.
Lots of brands and businesses are using email drip campaigns to reach a large audience for a low cost and at a faster rate. But there are some challenges you must consider when using this marketing tactic.
Google has its hand in just about everything that has to do with the Internet, including email.… Read More >>
Try AWeber's Autoresponders for $1
People are always asking us "what is the best way to make more money for my business?"
And that's generally a complicated question, but if you break it down its simple…
You need to generate more sales from your current customer database.
Most people when they first find your business aren't ready to buy, they are simply searching for information.
So that means capturing those visitors email and following up with them over time will give you the most bang for your buck marketing online.… Read More >>
Are your customer emails working as hard as they can? That's important because your past purchasers are your most likely next purchasers, and good email communication is one of the most cost effective ways that you can increase revenue.
Don't confuse transactional (or confirmation) emails with welcome/communication emails. Email Marketing – Automated Email Follow-up
Are you missing the opportunity of welcoming customers after their first purchase?
Most of the online merchants who send welcome emails to people who made inquiries did not send welcome emails to new buyers.
This is a big mistake, even if these buyers already opted in to your list.… Read More >>
Welcome To Our Community Of Internet Marketing Enthusiasts. Join the Conversation and Discover Killer Strategies, Awesome Marketing, and Kick Ass Systems For The "New School" Entrepreneur
Testimonials
So grateful for what you guys were able to do, I just tried some of the free marketing strategies you showed me and made a bunch of quick cash, thanks again!
LOUD Media Founders
It's Time To Get LOUD!